Skype launches on Facebook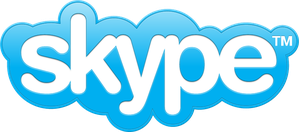 Skype is definitely the news lately.
We learned in May that Microsoft had acquired Skype. In fact, the Redmond company has paid the modest sum of 8.5 billion dollars to afford the chat and video conference service.

Then we learned early in July that the latest Mac version of Skype was going to bring, new features, screen sharing with multiple people simultaneously.


And a few hours ago we learned information that will certainly please the largest number: Skype arrives on Facebook.
So you can, using a simple plugin to install and a webcam, launch a video conference with your Facebook contacts, directly from the social networking site. If your contact has not installed this plugin, it will automatically be invited to do so.
So a feature that allows Facebook to quickly fill some gaps that the firm had over Google +
This is the video presentation of this new feature: