Spotify is finally coming to US

It's finally official, Spotify is coming to the United States.
After finalizing agreements with various record labels like EMI or Sony Music, the online music service will be able to face giants as Apple, market leader with iTunes.
As a reminder Spotify allows you to listen music legally online for free or via subscription. Indeed Premium users can enjoy their music without advertisements and can take it anywhere on their smartphone or iPod.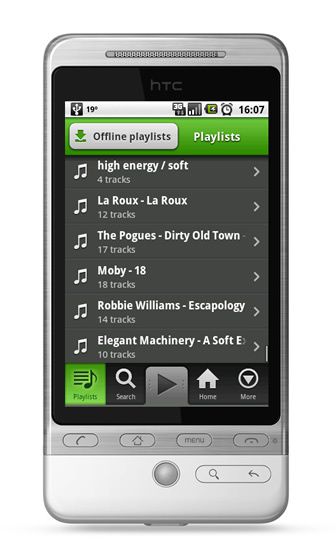 Only 10% of service users on 10 million subscribed to a paid subscription.
Spotify is principally implanted in Europe. Sweden, France, the United Kingdom, Finland, the Netherlands, Spain and Norway already host the service.
Even if there's no official launch date, future users can leave their email address to receive an invitation.

This is a video to discover a little better Spotify :