Go on holidays with appropriate GPS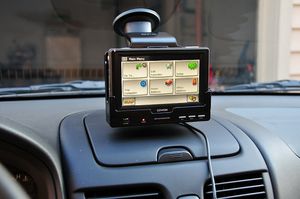 The holidays come and you have decided to abandon this year the old road maps and moving to GPS? Yes, but what GPS to choose?
The GPS is available in different ranges with prices varying from simple to triple. Why such differences? What criteria to consider for purchase? Here is a brief list to help you find one you need.
It's simple: bigger is it more readable and practical, but it's expensive. If 3.5" models (8.9 cm) can easily fit into a large pocket, 4.3" (10.9 cm) are quite unequal in thickness. And recently, 5"models (12.7 cm) tend to impose thanks to more attractive prices.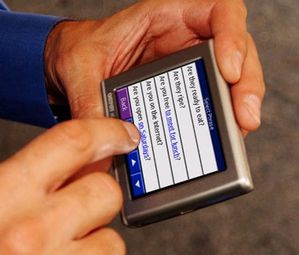 Navigation software
Most major brands now offer reliable softwares that always bring the driver safely. The Voice and visual prompts are clear and intelligible. Famous brands are TomTom, Mio, Garmin and Navigon. These are the additional features that differentiate real differences between the models. Let's see the features that differentiate each other.
Speech synthesis
This system allows to pronounce street names or paths to follow. It is generally proposed in the mid-range. His interest is clear: it allows to know which road to take without even having to read his name on the screen.
Traffic information
The traffic information (or TMC) uses radio waves to receive information on road traffic. The GPS can adapt its route with respect to traffic.

TomTom has launched HD-Traffic, a traffic information system using the mobile phones positions and other connected TomTom. Information is received via a SIM card included in the GPS. Inconvenience: you must then pay a subscription to use this service once the one year trial period completed.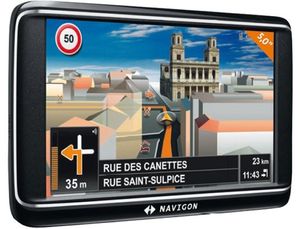 Maps
At least one of your own country. If you think travel abroad, make sure the country in question is included. On some countries in Eastern Europe only the major axes are indicated.
Bluetooth and hands-free mode
Bluetooth compatibility for a GPS is an essential element to benefit from the hands-free for a drive. You must obviously have a phone compatible with this standard to connect to GPS. Thus, the phone can stay in the pocket, and calls are made directly via the GPS unit ... with both hands on the wheel.
After these few explanations, it you just need to choose the model that suits you, and from serenely enjoy your holiday..