Windows 8 revealed a little more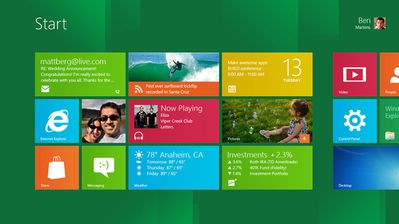 For some time, we hear a lot about mobile operating systems. iOs, Android or Windows Phone are updated regularly, redesign their interfaces and improve quickly. However, on their side, the greatest computer OS continues to evolve their product. A few days ago, we heard that the OS X developers can test the pre-release version of Apple operating system, Moutain Lion. The firm of Cupertino clearly displays the desire to combine Mac and mobile operating systems.

On the site of Redmond, Microsoft we learn more about Windows 8. Its logo has just been unveiled. Goodbye the flag who has been present since Windows 3.1, idem for the colours. Back to the origins for Microsoft by resuming largely the Windows 1.0 logo.

In terms of function, Windows 8 will be more visually similar to Windows Phone 7 than Windows 7. Altought interesting in many aspects, this choice will not please everyone in changing the user's habits.
We'll have more details during the Microsoft conference the february 29, 2012 at Mobile World Congress in Barcelona.