Top product: Razer Naga Hex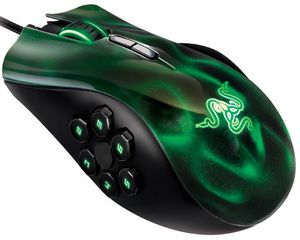 This week the top product is a gaming mouse: Razer Naga Hex.
This mouse designed for MOBA and action RPG players offers a series of 6 buttons under the thumb. Imagine the convenience of launching skills without to use the keyboard. In addition, a thumb grip located at the center of these buttons for a maximum comfort.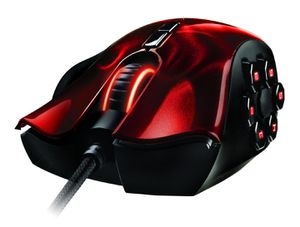 For the rest of specifications, Naga Hex weighs 134 grams, has a Razer Precison 5600 dpi sensor supporting accelerations up to 3.5G. Its high performance buttons allows unto 250 clicks per minute and is available in two colors: green and red.
If you have recently succumbed to Diablo III, no doubt that this mouse will be able to help you.