Top Product: Microsoft Wedge Touch Mouse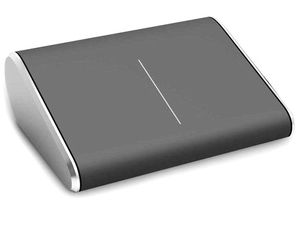 This week the top product is an optimized mouse for Windows 8: Microsoft Wedge Touch Mouse.
With the new Wedge Touch Mouse, you can comfortably navigate Windows 8 using Microsoft's touch technology while at the same time wowing those around you with a mouse that looks and feels like no other.
Wedge Touch Mouse packs full functionality into a compact frame that's great for your mobile lifestyle. Small enough to fit in your pocket, it's the perfect companion for your laptop or tablet when you're on the go. Plus the artful, minimalist design (complemented by high-quality materials and craftsmanship) gives you fluid, four-way touch scrolling and navigation in every direction.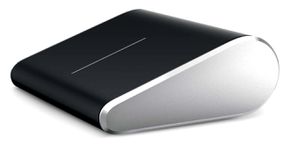 Not only is Wedge Touch Mouse compact, it doesn't come with cables or USB transceivers. Just turn it on and connect it to your Bluetooth-enabled laptop or tablet. Additionally, BlueTrack technology means it tracks on virtually any surface, whether you're at a conference or a coffee shop. Wedge Touch Mouse even knows how to conserve energy. When your PC or tablet is shut down or hibernating, the mouse goes into "Backpack Mode." You can throw it into your bag and not worry if you turned it off because it senses that it no longer needs to be on.