Top product: Logitech G600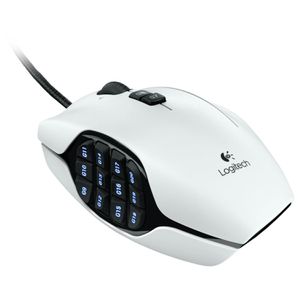 The top product of this week is a MMO gaming mouse: Logitech G600.
With 20 buttons, the Logitech G600 is the most customizable and easy to use mouse specifically designed for mastering your favorite MMOs.
The three memory profiles are stored onboard so you can access all your button, tracking, and lighting color information on any computer with no software required.
Focus on burning down the boss without ever worrying about misclicks. The G600 thumb panel is meticulously designed for quick and easy no-look navigation. Two distinct sets of six buttons naturally guide your thumb to just the right spot.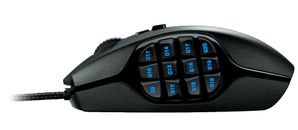 For precision targeting or sniping, assign a DPI Shift button to quickly change the DPI value. When you let go, you're back to the standard value. Set up to five DPI levels per profile.
The flexible, 6-1/2 foot long USB cable is cloth-wrapped for additional durability and a premium look. And it comes with a hook-and-loop cable strap to help you keep things tidy.