Top product: Nikon Coolpix S800c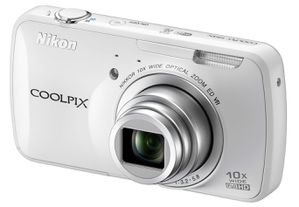 The top product of this week is the first digital camera powered by Android: the Nikon Coolpix S800c.
This digital camera has a 16 megapixel sensor recording Full HD (1080p) videos, the 10x optical Zoom-NIKKOR ED glass lens, zoom in to telephoto distances (25-250mm) and make faraway objects appear right in front of you.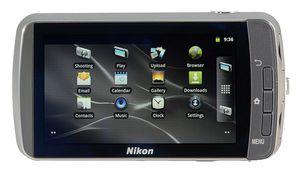 More than a camera the Coolpix S800c is also an Android device with a 3.5" touchscreen, you can do the same things can do with an Android smartphone or tablet: check your email and Facebook profile, view photos and videos, browse the web, listen music … you can also access to all the Android apps on Google Play.
Thanks to built-in GPS, you can show exactly where every photo and video was taken and share that info on social network like Facebook.