Top product: Bose SoundLink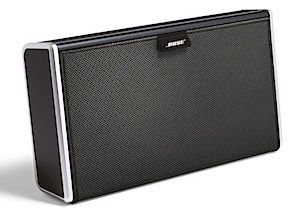 This week the top product is a portable speaker: Bose SoundLink.
Soundlink is a portable speaker with very good quality which allow listen music from your mp3 player or mobile phone via 3.5 mm jack or by bluetooth streaming.The device can be used 8 hours in standard mode and 3 hours at maximal volume.The unit has not remote control, all settings are made from the player. It is possible to link up to 6 devices.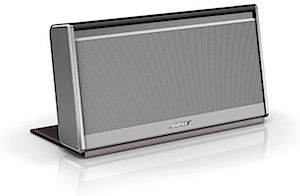 The removable front panel which protect the front face folds to form a stand. With 1300 grams and 5 centimeters in thickness, this speaker is a reference to the point of view sound but also in terms of resistance. It is available in several colors for a perfect integration for example in your bathroom.