Top product: Asus Nexus 7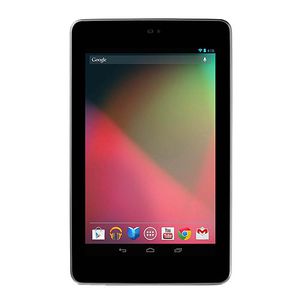 This week the top product is the first tablet with the new Android Jelly Bean operating system: Asus Nexus 7.
This Asus tablet has a 7" touch screen offering a resolution of 1280 x 800 pixels with a 720p HD rendering.
It features a Nvidia Tegra 3 quad core processor running at 1.3 GHz and 1GB of RAM, it has also a 1.2 MP camera sensor on the front.
It is possible to personalize your home page but also your widgets, shortcuts and wallpaper by cutting your screen into different categories.
The tablet allows to surf on the internet, read emails, but also recover many apps via the Google Play.

The Nexus 7 is available in 8 and 16GB.