Sony introduces two tablets at IFA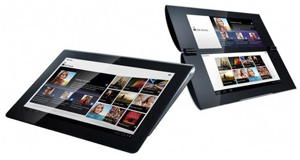 The IFA Berlin 2011 opens its doors tomorrow, Friday, September 2 to the general public. The show is not closed as long because it is reserved for the press until the opening.
Sony took the opportunity to present its two tablets: the Sony S and Sony P.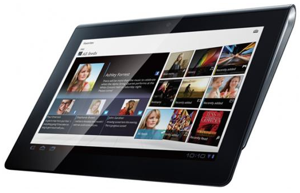 The Sony S is a conventional 9.4 inch tablet with a resolution of 1280x800 pixels. A tablet with common look appearance but hides a effective feature: the slice of the tablet is not symmetrical. This allows the user to hold the tablet in one hand as he held a book folded back on itself. A detail in appearance, but coupled to 600 grams of the tablet can hold it without tiring after a few minutes.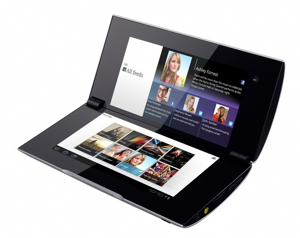 The Sony P approaches the tablets world with a different perspective: it is foldable like a Nintendo DS. Two 5.5 inch touch screens that allow different functions depending on use. Ebook mode, both screens display two different pages to approach as close as possible reading paper, in video mode, a screen displays the video and the other displays the controls. For other applications, such as the web browser for example, both screens are used to simulate a larger screen.
It will wait the end of September to afford the Sony S and costs ~$690, and late October for the Sony P for a price of ~$860.
Two different approaches, which provide news in the tablets world.