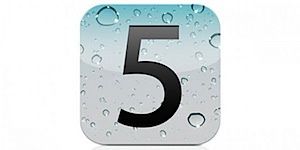 The new operating system for iPhone, iPod Touch and iPad is available. iOS 5 brings new features.
The first new, and probably one of the most important is the arrival of iCloud. The subject has already been treated on the blog, I encourage you to read this article for more information.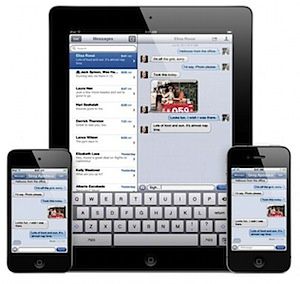 It's iMessage, the Apple communication service who will seduce more than one. Apple incorporates the concept of BlackBerry Messenger which was a great success. iMessage allows to an iDevice user to send text messages to another user of Apple device. This avoids the costs of telecommunications, but also allow to use iMessage on iPod Touch and iPad. The system is designed to display in one window, the messages sent by SMS and those sent by iMessage if they are destined to the same person.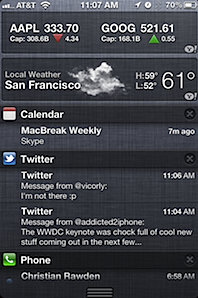 Another important improvement, the notification center. Apple takes the Android notification system. Notifications are now visible by sliding the top bar to the bottom of screen. These notifications can also be displayed on the lockscreen.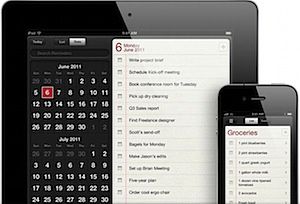 A new application is also appearing with iOS5, Reminders. This application is a list of tasks to do, or "ToDo list". It will aim to remind you to do certain things, you can combine with events. For example, you can ask your iPhone remind you to make an appointment at the hairdresser when you will return home. The time, date, or location of events are used.
Those are the big innovations of this version. We can't give you all the improvements as they are numerous.
This is the official presentation video.