Corsair continues to diversify for the gamer's delight. Today, we will introduce two mice for gamer: the Corsair Vengeance M60 and Vengeance M90.
Both mice have several common specifications. Their sensor is a laser sensor with a resolution of 5700 DPI adjustable in 100 increments. They have an aluminum frame and a soft coating for comfort. Their gold plated USB cable has a length of 1.80m and five selectable levels. Now let's see the differences.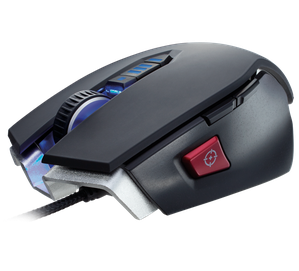 Let's start with Vengeance M60 which is a mouse designed for the toughest FPS players. It has 8 buttons whose one located under the thumb allow switching by changing the DPI setting to adapt to the long distance shots.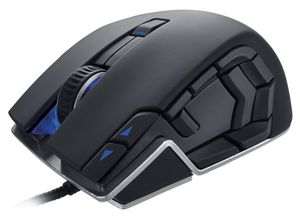 Vengeance M90 is dedicated to MMORPG and RTS players. It has 15 programmable buttons including 9 under the thumb for lunching macros (chaining spells for example). I can possible to record up to 50 settings profiles.