A fan that blows hot air!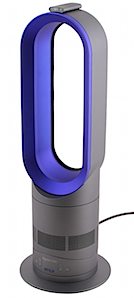 In one week is the arrival of autumn, it's rarely a good idea to buy a new fan. Well this is not the case with Dyson.
Indeed, if you like design and performance of the Dyson Air Multiplier AM02 fan, then you should love the new british company invention. Dyson Hot AM04 features some of the design of this one, but adds a very interesting views to frequent changes in temperature that mother nature inflicts on us: it blows hot air!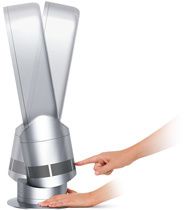 No need to choose between fan or heating, Dyson Hot AM04 does both with a thermostat. It is adjustable with a remote control. Also, it is impossible to burn by touching the device.
No need to hesitate, you can use this product all year!